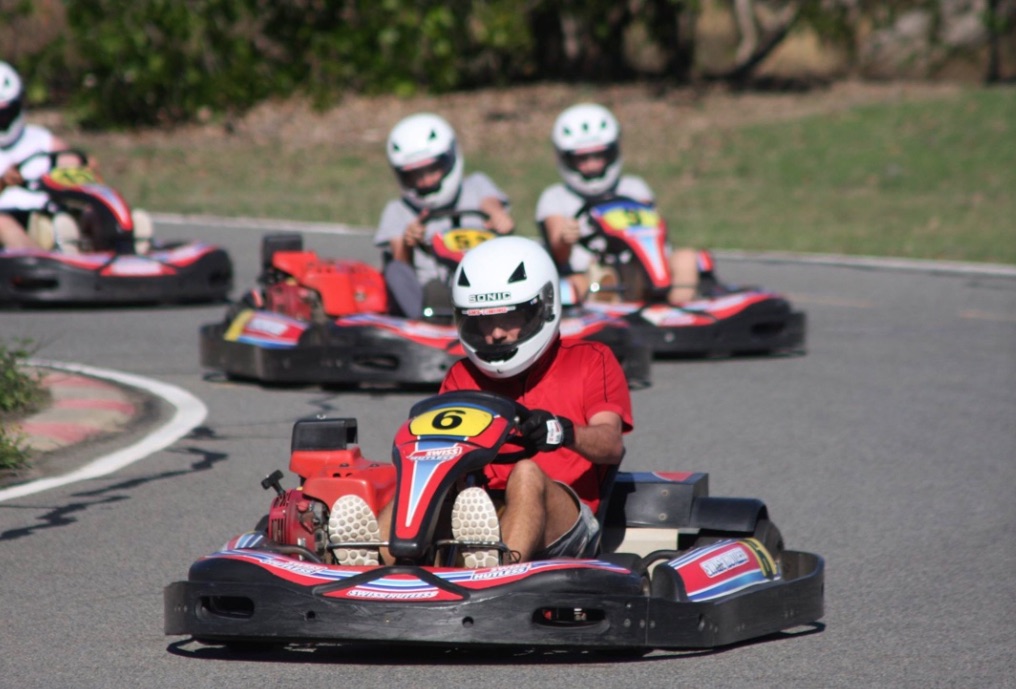 Go Kart Action or as better known by the locals, Makotrac International Racetrack, has been offering Go Karting to the public for more then 21 years! We are family owned and operated since 1997, just 6 km outside the bustling country town of Mareeba. We have many go karts and packages to suit those brand new first timers, larger groups, corporates, birthday parties and those more experienced drivers wanting to seek a thrill*! We pride our ourselves on giving great customer service and making sure your experience is a memorable one. We think Go Kart Action is one of the best tracks in Australia, and we hope you do too.
Give us a call today for more information on 07 40 925 788!
Our outdoor track is 411 metres long, 7 meters wide and 7 corners. Described by many as fast, flowing and challenging. The track looks simple from first glance, but delivers an exciting challenge for all types of experience levels. Looks can be deceiving!
Our location:
- 35* minutes drive from Kuranda

- 65* minutes drive from Cairns CDB

*Travelling times may vary
We look forward to hearing from you!